Stefan Sagmeister (Works)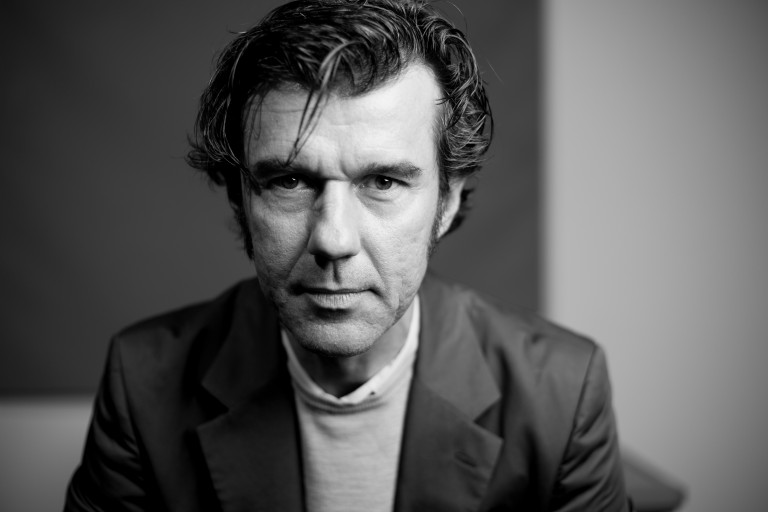 Stefan Sagmeister received his MFA from the University of Applied Arts in Vienna (MAK) and, as a Fulbright Scholar, a master's degree from Pratt Institute in New York. Sagmeister formed the New York based Sagmeister, Inc. in 1993 and has since designed for clients as diverse as the Guggenheim Museum, the Rolling Stones and HBO. Having been nominated eight times, he finally won two Grammy awards for his design work with the Talking Heads and Brian Eno & David Byrne. He has also earned practically every important international design award.
His multimedia exhibitions have been exhibited widely in museums and galleries, including the Venice Biennale in 2018. The Happy Show, for example, originated in 2012 at the ICA Philadelphia, and travelled to the Design Exchange, Toronto, as well as MoCA LA, Pacific Design Center (both 2013). The Mak, Vienna, organized The Beauty Show in 2018, conjointly with the Museum für Angewandte Kunst, Frankfurt, with subsequent stops at Museum für Kunst und Gewerbe, Hamburg (2020) and Fondation Martell, Cognac (2021).
Over the years, other venues included Maat, Lisbon (2018); Museum of Vancouver (2015); Chicago Cultural Center; Jewish Museum, New York (both 2013); Israel Museum, Jerusalem (2010); Deitch Projects, New York (2008); Wolfsonian, Miami (2007); and Zeroone Design Center, Seoul (2004).
His work is in the collections of MoMA, New York, the Philadelphia Museum of Art, Art Institute of Chicago, SFMoMA, as well as many other international institutions.
He teaches in the graduate department of the School of Visual Art in New York and lectures extensively internationally.
Exhibitions with Thomas Erben
Exhibitions with Thomas Erben