Janice Nowinski (Works)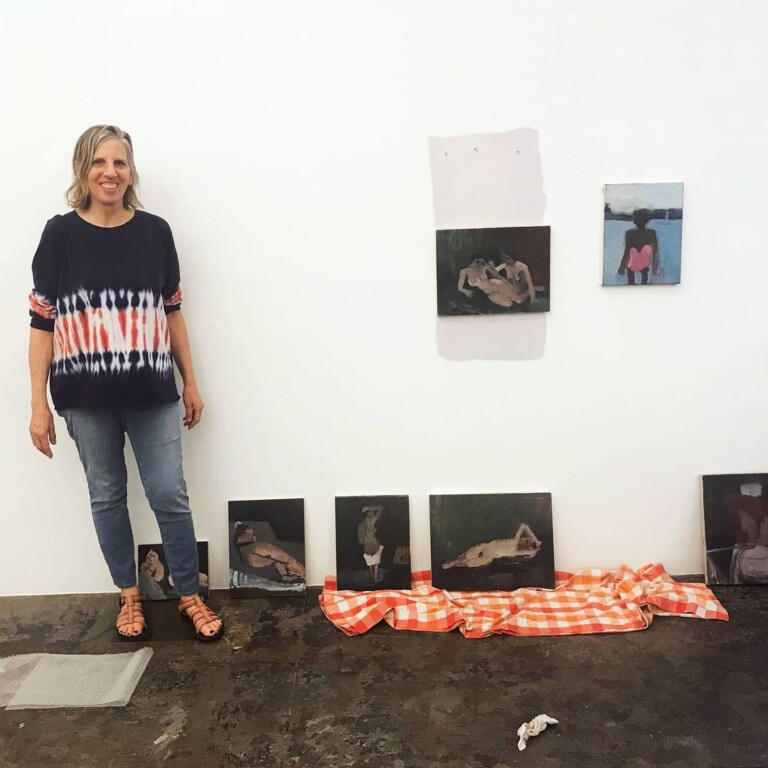 Janice Nowinski was born 1959 in Manhattan and grew up in Rockaway Park, Queens. She received her MFA in Painting from Yale University in 1987.
Her 2021 show was reviewed twice in Artforum (Katherine Bradford and Charity Coleman), twice in Hyperallergic (John Yau and Jennifer Samet), The Hudson Review(Karen Wilkin), Painting Perceptions (John Goodrich) as well as Two Coats of Paint (Sangram Majumdar) and paintings were then included in surveys at Venus Over Manhattan and DC Moore Gallery (both New York).
Nowinski's work was previously included in exhibitions at the American Academy of Arts and Letters, National Academy Museum, American University Museum, Zurcher Gallery, and Steven Harvey Fine Arts Projects. She was awarded a Guggenheim Fellowship in 2022 and was a Sharpe-Walentas Studio Program awardee for 2022/23. The artist lives and works in Brooklyn, NY.
Exhibitions with Thomas Erben
Exhibitions with Thomas Erben