Harriet Korman (Works)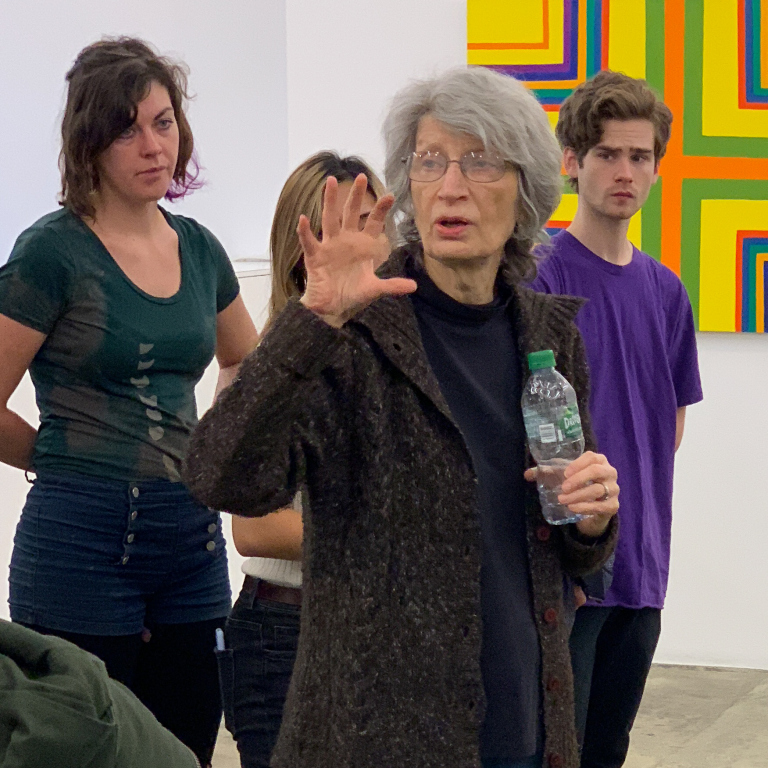 Harriet Korman (born 1947) studied at Queens College and the Skowhegan School of Painting and Sculpture. Her work has been exhibited widely in solo and group shows, beginning with her earliest exhibitions at Galerie Ricke (Cologne, 1970), Lo Guidice Gallery (New York, 1972), Claire Copley Gallery (Los Angeles, 1974), and Daniel Weinberg Gallery (San Francisco, 1976). From 1992, she was represented by the Lennon Weinberg Gallery (New York), and had her first solo show with this gallery in 2018.
Her work was featured in the Ten Young Artists-Theodoron Awards at the Guggenheim Museum (1971), Whitney Annual (1972), and Whitney Biennial (1973 and 1995). Recently, her work was included in a traveling exhibition, High Times, Hard Times: New York Painting 1967-75, organized by Independent Curators International, and a three person show at MoMA PS1 (both 2007).
Works by Harriet Korman are included in the collections of many institutions including: Guggenheim (New York); Weatherspoon Art Gallery (Greensboro, North Carolina); Maier Museum (Lynchburg, Virginia); Joslyn Art Museum (Omaha, Nebraska), and the Blanton Museum (Austin, Texas). Korman has received grants and awards from the Guggenheim Museum (1971), the National Endowment for the Arts (1974, 1987, and 1993), Yaddo Residency (1996), the Edward Albee Foundation (1997), the American Academy of Arts & Letters (2003), the National Academy Museum where she was also inducted (2006), the Pollock Krasner Foundation (2008), and the John Simon Guggenheim Memorial Foundation Fellowship (2013). Korman is an Adjunct Assistant Professor of Fine Arts at the Fashion Institute of Technology (1989–present). She lives and works in New York City.
Exhibitions with Thomas Erben
Exhibitions with Thomas Erben