Yamini Nayar (Works)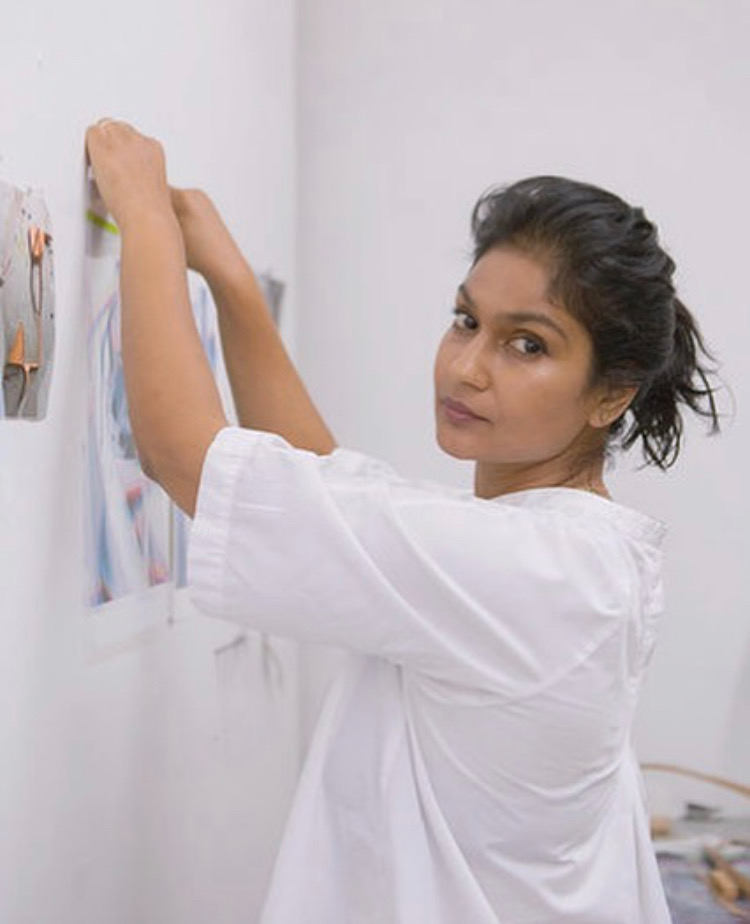 Yamini Nayar (b. 1975, Detroit, MI) received her MFA from the School of Visual Arts, 2005, and her BFA from the Rhode Island School of Design, 1999. Thomas Erben Gallery first showed Nayar's photo works in First Left, Second Right in 2007. Over the years, her work has been exhibited widely, both within an institutional as well as gallery context and is currently on view in All the Marvelous Surfaces: Photography since Karl Blossfeldt at the deCordova Museum, Lincoln, MA. Major survey shows include: Ray Photo Triennale, Museum für Moderne Kunst, Frankfurt; Constructs/Constructions, Kiran Nadar Museum of Art, New Delhi (both 2015); Sculpture is Everything, Queensland Art Gallery, South Brisbane (2012); Manual for Treason, Sharjah Biennial, UAE (2011); The Empire Strikes Back, Saatchi Museum, London (2010); and Fatal Love, Queens Museum of Art, 2005. Nayar had gallery shows with Jhaveri Contemporary, Mumbai (2018 and 2012); Wendi Norris, San Francisco (2019) and BosePacia (2006). Her work was part of numerous group exhibitions at Higher Pictures, New York; Galerie Anne Barrault, Paris; Marella Gallery, Beijing; Grey Noise, Lahore; and Experimenter, Kolkata; to name a few.
Nayar's exhibitions have been widely reviewed in major publications such as Artforum, The New York Times, Art India, Asian Art Newspaper, Vogue India, Art in America, The New Yorker as well as Whitewall Magazine. Her work will be published in Global Photography: A Critical History, Heather Diack, Erina Duganne, and Terri Weissmann (editors), Bloomsbury Press; and was included in Chandigarh is in India, Shanay Jhaveri (editor), Shoestring Publisher, Mumbai (2016); UNFIXED: Postcolonial Perspectives in Photography, Sara Blokland and Asmara Pelupessy (editors), Unfixed Projects, Amsterdam (2012); and Manual for Treason, Murtaza Vali (editor), Sharjah Biennial 2011).
Public collections include the Art Institute of Chicago; Guggenheim, New York; Queensland Art Gallery, South Brisbane; Kiran Nadar Museum; deCordova Museum and the Cincinnati Art Museum.
Nayar lives and works in Brooklyn, New York.
Exhibitions with Thomas Erben
Exhibitions with Thomas Erben